From Beyonce's broken heels to a Backstreet Boy's drug use on-set - here are 12 Fascinating Facts About '90s/'00s Music Videos!
1. Britney Spears' love interest in the "...Baby One More Time" music video was actually her real-life cousin.
2. In Christina Aguilera's "Dirrty" music video there's a poster that says "Thailand's Sex Industry" and "Young Underage Girls" in Thai. The video's director, David LaChapelle, later issued an apology.
3. AJ McClean was high on cocaine during the filming of "The Call" music video. It was the first time he ever tried it.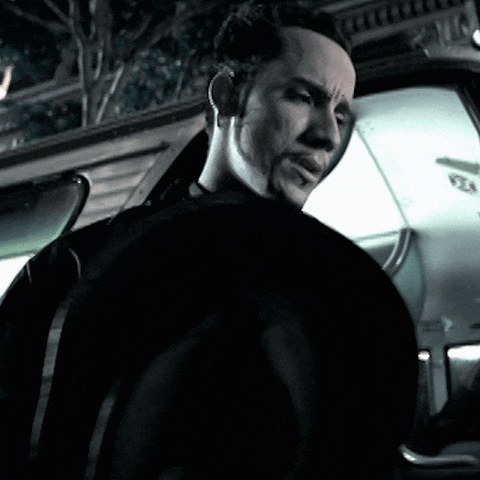 4. In the dance scenes in "Pop," Joey Fatone was replaced by the choreographer Wade Robson because Joey had a broken foot.
5. The wedding dress Mariah Carey wears in her 2005 classic, "We Belong Together," music video is actually the same one she wore when she married Tommy Mottola in 1993. They divorced in 1998.
6. Channing Tatum is a shirtless bartender in Ricky Martin's "She Bangs" music video.
7. LeToya Luckett and LaTavia Robertson found out they were kicked out of Destiny's Child after seeing the "Say My Name" video. Their vocals are still featured on the song, even though the new members Michelle Williams and Farrah Franklin are in the video.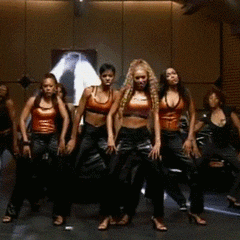 8. Blink-182 weren't actually naked in the "What's My Age Again" video. They wore flesh-colored Speedos for most of the video.
9. It took Beyoncé one-and-half months to learn the choreography to "Single Ladies." During the shoot, they did the routine 50 times and broke multiple pairs of high heels because they were dancing so hard.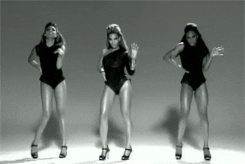 10. Baby Spice taught the girls moves in the "Say You'll Be There" music video because she actually knew karate.
11. Missy Elliott was apparently "trashed" while shooting part of "Work It."
Dave Meyers, the director, said in one scene he kept on replacing Missy's glass with alcohol instead of water, he said: "We shot that take maybe seven times from different angles, so by the time that was over, she was trashed. She was so smiley. ... And just then, coincidentally, Janet Jackson came to visit us and bless us with her presence. Missy was talking all kinds of gibberish to Janet. It was really a good time."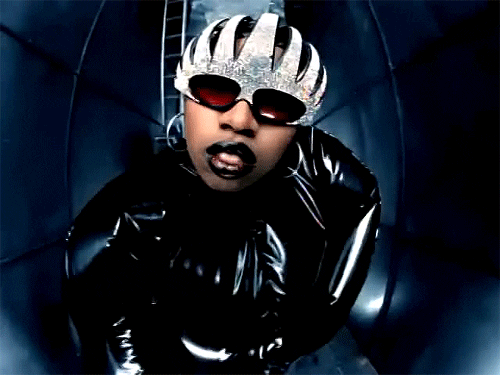 12. Jennifer Lopez almost didn't wear her iconic Juicy tracksuit in her "I'm Real" video. At the time, "a little known company" called Juicy sent her a bunch of clothes to hang out and chill on the set in. But, Jen loved them so much she decided to wear them in the video.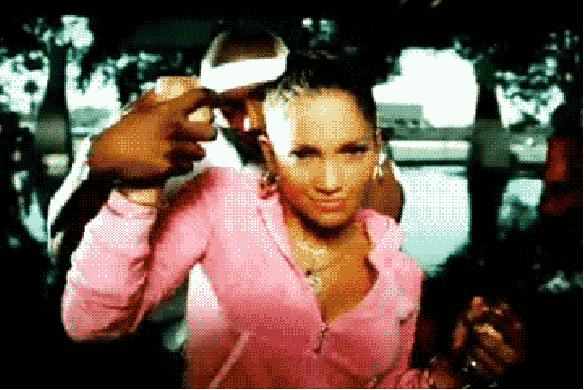 c/o Buzzfeed